#2. What Gets Under my Skin?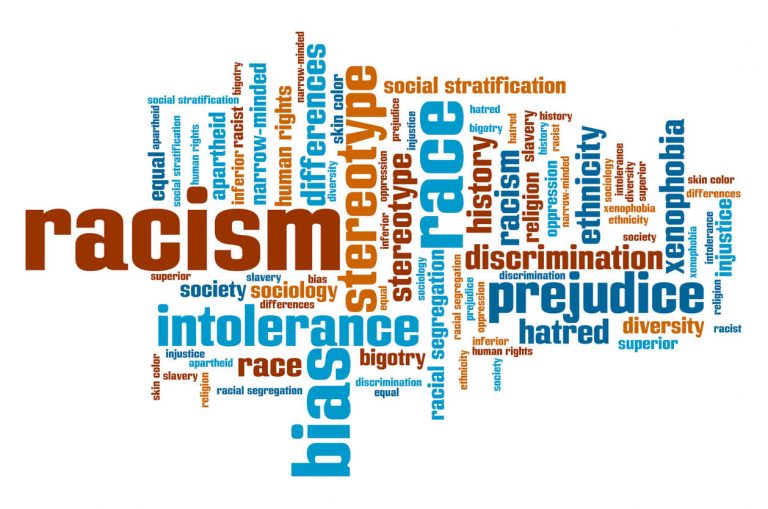 I am normally a pretty easy going person and not a whole lot gets under my skin. I mean, of course my brother gets super annoying super quick, but he doesn't get under my skin too often. However, if I had to pick one thing in particular that really made my skin crawl like ants, it would be discrimination. Specifically, racism.
In my own experience, it hurts, but to watch it happen to the people you love is worse. I've mentioned him before, but my brother was racially discriminated against to the point where he is home schooled because he came home crying. Everyday. I wanted more than anything to take away the pain he went through but I couldn't. I wasn't allowed to do a thing about it because I'm not an adult. What I've come to realize is that there will always be people that can't see past what's on the outside. As long as there is someone out there who isn't the same as everyone else, there will be that one person who can't handle it. If there is someone out there who isn't an exact copy, all the way down to the very last chromosome that makes up that person, there is someone who will be resentful towards them for that exact reason.
Racism is infuriating because it's everywhere, sometimes in small and sometimes in big ways. I know about microaggressions, I've seen it. People assume or they ask very small minded things and part of it is normally, at least in my experience, because of ignorance. I know and understand that some people don't understand how badly words can hurt and how what they're saying can affect someone else. Ignorance can be fixed, people can be taught, but there are those who know exactly what're they're doing and what they're saying means. It's that kind of discrimination that really gets my blood boiling. That is the kind of discrimination I want to help fix.
All in all, I think I can at least partially understand both ends of the spectrum. I understand ignorance and the accidental racism, that not everyone means what they say. I also understand how difficult it is to deal with it on a personal level. But what I don't understand is how someone can be so close minded and say and do things that are completely unacceptable and wouldn't have been done if that person were white. Don't misunderstand, everyone of every race can be racist with or without knowing it. A black person can be completely ignorant to someone who is Asian, and vice versa. Someone who is Indian can do something completely unacceptable to someone who is Mexican. It can happen to anyone.
Some questions I have include:
-How can we make people less ignorant?
-How do you deal racism in an appropriate way?
-How do you handle people who really know what they're saying and/or doing is wrong, but still do/say it anyways?
-What can one single person do to help out when they're alone?